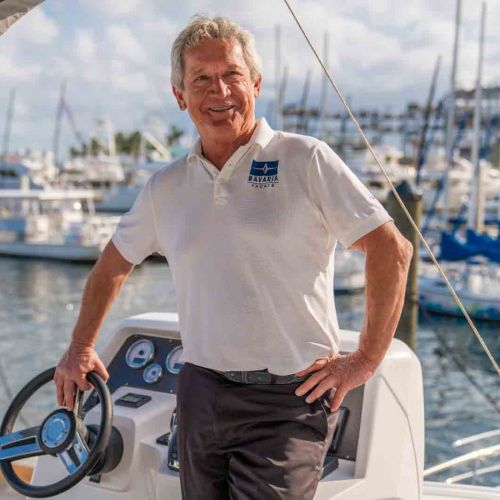 Yacht And Brokerage Sales Executive
A resident of Miami, FL, for over thirty years, Manuel Ocampo has loved the boating lifestyle since early in his childhood. From his early years skiing and riding the family lake house boat, to snorkeling, fishing and diving in the waters of the Mayan Riviera where he lived for years, to sailing and exploring the waterways of Florida and the Islands of the Bahamas.
As an avid boater it was only natural that Manuel decided to take the plunge into the boating business where he has been selling the world's premier brands for over fifteen years including sailboats, catamarans, power boats and luxury yachts.
Manuel takes great pleasure in seeing his clients enjoy their new boats and for that reason he provides exceptional service including personalized orientation and training on delivery day as well as top notch service after delivery.

Manuel Speaks English, Spanish, French, Italian and Portuguese