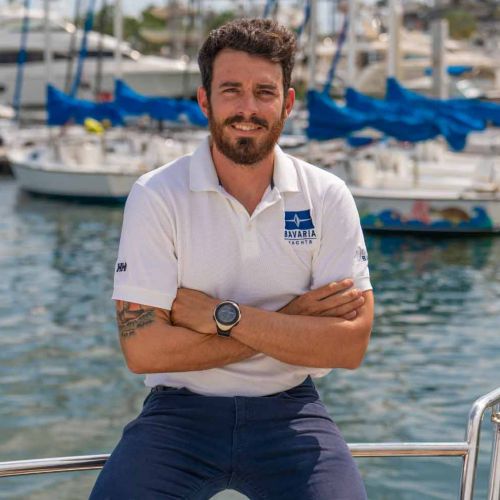 Nicolas began his sailing career at the age of 12 in Rosario, Argentina, sailing Optimist and racing with his father in a J90 andtaking part in National and International Regattas.
When he was 22 years old, Nicolas crossed the Atlantic on board of the first Bavaria Vision 46 that crossed the from France to Brasil.
After that, he decided to focus on sailing in 29er Class at an international level, winning the 2014 South American Championship, and also won the 1st place at the World Championship Silver Fleet.
In 2015 he started coaching the Youth National Team of 29er, labor that he continue until 2017, achieving a 4th Place at the Open World Championship in 2017, and Bronze medal at the ISAF Youth Worlds also in 2017.
Nicolas is an expert boat rigger, and specialize in offshore racing safety, and is PYS sailing especialist, a position that include sailboat sales, comissioning and tuning.